I've forgotten my password, how do I reset it?
Updated a month ago
Don't stress! It happens to the best of us. Here's how you can recover your password:
1. Click on the account icon on the top right corner of any page at alohas.io 
2. Click on Forgot your password? as shown below: 
3. Provide your email address and click on Reset password:
4. You will immediately receive an email like the one below. Just click on the Reset your password button to be redirected to our website and enter a new password.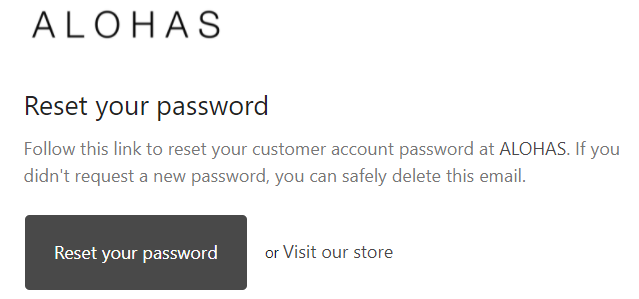 Still having trouble signing into your account?
Please clean up cookies and caché memory in your browser and try again. If the problem persists, please take a screenshot or record a short video and contact us so we can provide immediate help with it!
Was this article helpful?